What's your favorite film? Is there a movie that changed your life? Send us an essay of 500 words, give or take, about that film you can't forget – classic or contemporary – and we'll consider it for publication in these pages. In addition to your short essay, send your name, occupation, hometown, phone number, jpeg headshot and e-mail address to editor@AFI.com. We reserve the right to edit for length and clarity.
READER REVIEW: STAND BY ME
By Trilby Beresford


Trilby Beresford is an Australian screenwriter who now lives in Los Angeles.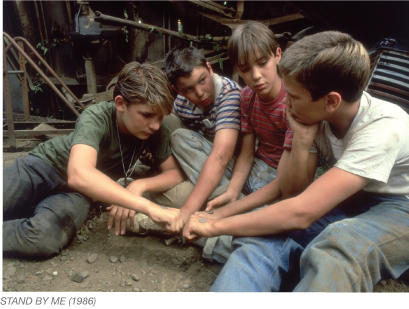 When I was little, long before I had any ambitions to venture into a profession, I wanted to be a hero. I wanted someone to look me in the eye like I was their real-life hero. It was simple, and quite achievable, I thought. I mean, how hard could it be? I would do something profound, and then someone in the universe would think me to be of the utmost importance for the rest of my existence. Perhaps I would never need to do anything else noteworthy, other than bask in my delicious glory.
Fast forward to 2014. I'm 27 now, and I have – for better or worse – begun life as a screenwriter and somewhat abandoned this completely irrational idea of being someone's hero, though every now and then I remember it fondly. But perhaps when I remember it most is while I'm watching STAND BY ME, adapted from Stephen King's novella "The Body," and directed by Rob Reiner in 1986. Coincidentally, the year I was born.
I first saw the film on a VHS tape when I was 14 or 15 at home in Australia, and what immediately struck me was how much I understood what these boys were going through. I understood what they wanted, or what they thought they wanted, which was to find the body of a local boy who was overheard to have been struck by a train, and become small town heroes. I think it was the first time I saw, depicted in a film, a re-enactment of what I had felt as a confused child. I was confronted by these kids who felt like they had to do something significant – and quickly – to gain social acceptance. It was eye-opening. While I was never a young boy, I felt – and still feel – enormously close to these characters as I watch them navigate the hardships of growing up and figuring out what they want, versus what they think they should have, to feel important or worthy.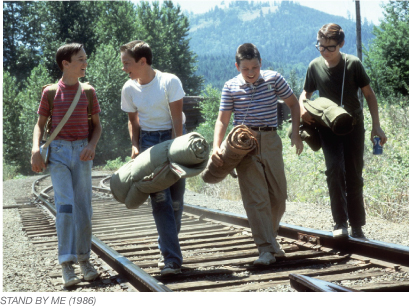 STAND BY ME is written and directed with an incredible sensitivity and rawness; I'm with Gordie (Wil Wheaton), Chris (the late River Phoenix), Teddy (Corey Feldman) and Vern (Jerry O'Connell) every step of their long journey, where they ultimately discover that it's not being a hero that's important; rather, what matters is that you were a good friend who stood up for what you believe in. No one needed to take credit for finding the body on the tracks, so no one did. Gordie made the right decision to make an anonymous call to authorities, because it's the journey – not the destination – that counts.
This film changed my rationale about life, as it challenged me to think about the endgame. While I'm obviously still aiming for a satisfying and successful career, I think a lot about who I'm going to be when it's all said and done. Honestly, I'd like to be some sort of real-life version of Gordie, because, like he did, I've realized that being thoughtful, smart, sincere and generous is what really means something. And in that sense, I believe we can all be heroic.
Edit Here