In 2001, the American Film Institute celebrated the art of heart-pounding cinema with AFI's 100 YEARS…100 THRILLS, a celebration of the pure adrenaline that pulses through the best of American film.
Convened on behalf of the program was a blue-ribbon panel of leaders, legends and luminaries from throughout the film community – artists, critics, educators and historians who collectively selected their final 100 from a wide spectrum of cinema classics. The result was appropriately electric and eclectic – a cross-section of American film that included exciting exemplars from all genres, sparking controversy and debate about just what it meant to qualify as truly "heart-pounding." Among those selected were films as diverse as STAR WARS and THE WIZARD OF OZ, E.T. THE EXTRA-TERRESTRIAL and SAFETY LAST, TITANIC and THE ADVENTURES OF ROBIN HOOD – all thrilling in their own way, but extremely varied in their exhilarations.
And so in honor of Halloween and the unofficial scream-season, we've winnowed the list down to its bones, bleeding it of any sentiment but unadulterated terror. What remains is a pulse-quickening collection of some of cinema's scariest specimens, 10 spine-tinglers and white-knucklers that have kept audiences on the edges of seats since nearly the dawn of the art form. We've resurrected them for you, boys and ghouls, as a special seasonal poll. The experts have had their say – you can see their previous rankings from AFI's 100 YEARS…100 THRILLS list beside each title – and now it's your turn to pick YOUR favorite scary movies from the alphabetical listing below! We'll post a running tally of the percentage of readers choosing each film the instant you submit, and print the final results on Halloween!


John
Carpenter


director
(HALLOWEEN, THE THING)
"One of the scariest movie moments: THE FLY (1958). Al Hedison's wife makes him go through the matter transmitter machine again. She's convinced he's back to normal. She rips his hood off. Yikes! Al Hedison with a huge fly head! Popcorn goes flying for this 10-year-old."

Stuart
Gordon


director
(RE-ANIMATOR, FROM BEYOND)
"My parents didn't allow me to see horror movies. So one afternoon in 1959 when I was 12, I told them I was taking my little brother to see LADY AND THE TRAMP. Instead we snuck off to see William Castle's THE TINGLER. Like all of Castle's horror films this one had a gimmick. He was using a new process called "Percepto" which he advertised as being better than 3D as you would actually feel the monsters crawling up your leg. This was accomplished by a joy buzzer-like apparatus attached to the seats, and when mine started vibrating I jumped up in a panic and ran out of the theater all the way home, deserting my brother. He still gives me s*** about this.

Kimberly
Peirce


director
(CARRIE, BOYS DON'T CRY)
"I was 10 years old in our dark living room in Miami. I had my face close to the television, watching THE EXORCIST. Linda Blair was throwing up and her head was spinning around. Someone in my family yanked my leg back and up and screamed at the top of his lungs, "ARE YOU SCARED!?!?" I still tremble every time I see that movie."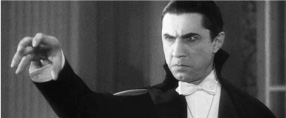 Bela Lugosi created the role of Dracula onstage in the October 5, 1927 American premiere of Hamilton Deane's adaptation of Bram Stoker's novel. Lon Chaney was originally cast in the title role in DRACULA, but died in 1930 before production began. According to modern sources, Conrad Veidt, William Courtenay, Paul Muni, Ian Keith and John Carradine were also considered for the role of Dracula.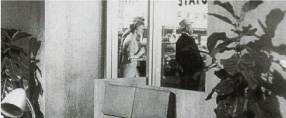 Hitchcock makes his customary cameo in PSYCHO near the beginning of the film, when Marion Crane returns to her office after her afternoon rendezvous with Sam Loomis. Hitchcock appears as a man wearing a cowboy hat, standing on the sidewalk outside Marion's office.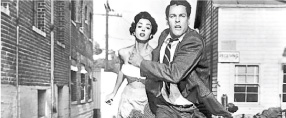 The title of INVASION OF THE BODY SNATCHERS was changed from "The Body Snatchers," which was the title of Jack Finney's three-part serial, to avoid confusion with RKO's 1945 production of Robert Louis Stevenson's "The Body Snatcher." (see AFI Catalog of Feature Films, 1941-50). Finney's story, which was published in Collier's in November and December 1954, was published as a novel in early 1955. Popular horror novelist Stephen King is quoted on a website as saying that "'The Body Snatchers' set the mold for what we now call the horror novel."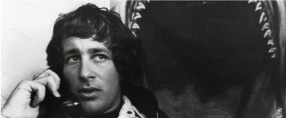 A Spielberg biography states that Howard Sackler refused screen credit for working on the script of JAWS and contributing a scene, not found in the novel, in which Quint relates the story of the sinking of the U.S.S. Indianapolis . The biography adds that World War II history buff John Milius and Robert Shaw improvised on Sackler's scene. Carl Gottlieb, an acquaintance of Spielberg's, was brought in to polish Benchley's script and utilized cast input on their characters. Modern sources state that Scheider improvised the film's most memorable line: "You're going to need a bigger boat."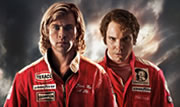 SEPTEMBER
Revving Up for RUSH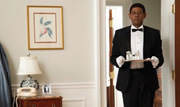 AUGUST
Lee Daniels' THE BUTTLER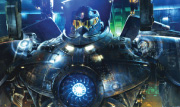 JULY
KAIJU! Ron Perlman on PACIFIC RIM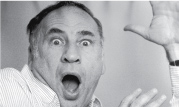 JUNE
25 Fun & Fascinating Facts about Mel Brooks