SCREEN TEST: A CALENDAR OF QUOTES
As many of us prepare to hang our 2013 AFI Membership Calendar, featuring beautiful black and white images of classic American films, we thought we'd celebrate with this month's Screen Test. Each famous line of dialogue presented in scrambled order in two rows across the bottom of the page was spoken (or appeared as a title card) in the movie depicted at the top. Drag each movie's image into the quote from that film, then click on "submit" to see how well you remember those glorious films of years gone by.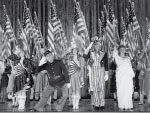 January
Yankee Doodle Dandy (1942)
7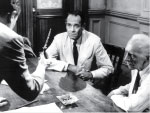 February
12 Angry Men (1957)
10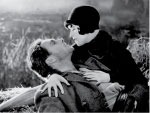 March
Sunrise (1927)
1
April Who's Afraid of
Virginia Woolf? (1966)
4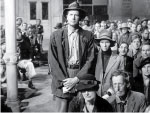 May
Sullivan's Travels (1941)
12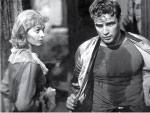 June A Streetcar Named
Desire (1951)
9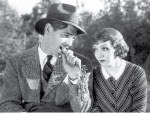 July
It Happened One Night (1934)
8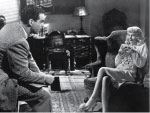 August
Double Indemnity (1944)
11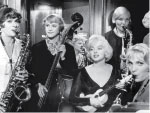 September
Some Like It Hot (1959)
6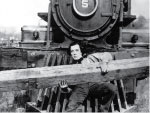 October
The General (1927)
5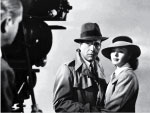 November
Casablanca (1942)
2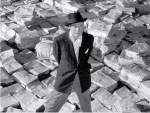 December
Citizen Kane (1941)
3
"This song of the Man and his Wife is of no place and every place; you might hear it anywhere, at any time."
1
"I'm no good at being noble, but it doesn't take much to see that the problems of three little people don't amount to a hill of beans in this crazy world."
2
"I don't think any word can explain a man's life."
3
"Look, sweetheart, I can drink you under any goddamn table you want, so don't worry about me."
4
"He's a disgrace to the South."
5
"Real diamonds! They must be worth their weight in gold!"
6
"My mother thanks you, my father thanks you, my sister thanks you, and I thank you."
7
"If you're nursing any silly notion that I'm interested in you, forget it."
8
"Deliberate cruelty is not forgivable."
9
"Human life don't mean as much to them as it does to us!"
10
"I was thinking about that dame upstairs, and the way she had looked at me, and I wanted to see her again, close, without that silly staircase between us."
11
"There's a lot to be said for making people laugh."
12
Submit Your Answers



THE GENERAL is based on an event in the American Civil War that happened in the spring of 1862. A spy named James J. Andrews, accompanied by Union soldiers, penetrated Confederate lines in Tennessee, stole a train in Marietta, Georgia, and drove it North, intending to destroy track and bridges crucial to the Southern cause. Andrews was captured outside of Chatanooga because of the persistence of the train's Confederate conductor, William Fuller, who pursued the train on foot, by handcar and train.

For more on THE GENERAL, visit the AFI Catalog of Feature Films