THE NOT-SO-SECRET LIFE OF STUART CORNFELD
THE SECRET LIFE OF WALTER MITTY producer Stuart Cornfeld (AFI class of 1975) claims to have been "rescued from obscurity" by Anne Bancroft with whom he had worked on two Directing Workshop for Women (DWW) projects at AFI. Bancroft introduced him to her husband Mel Brooks who hired the young producer as his assistant on HIGH ANXIETY (1977). They continued to work together for three years, Brooks insisting on referring to himself as Cornfeld's "mentor-tormentor." Cornfeld, who was honored this year with the Franklin J. Schaffner Alumni Medal, given annually to a distinguished graduate of the AFI Conservatory, was the Associate Producer on HISTORY OF THE WORLD PART I, produced FATSO directed by Bancroft and executive produced THE ELEPHANT MAN. After leaving Brooksfilms, Cornfeld produced 17 films including ZOOLANDER, BLADES OF GLORY, KAFKA, DODGEBALL, THE FLY (with Brooksfilms), TROPIC THUNDER, and executive produced a number of others, among them MEGAMIND, EUROPEAN VACATION and MIMIC. He has worked with directors Peter Bogdanovich, David Cronenberg, Guillermo Del Toro, Amy Heckerling, David Lynch, Steven Soderburgh and Ben Stiller, among others. For the last 15 years, Cornfeld has been Ben Stiller's partner in Red Hour Films. Their company has made a priority of working with first time directors, producing DODGEBALL (Marshal Thurber), BLADES OF GLORY (Speck & Gordon) and executive producing SUBMARINE (Richard Ayoade). Their new release THE SECRET LIFE OF WALTER MITTY, the story of a working stiff whose fantasy life is inspired by love and only surpassed by reality. The film is directed by and starring Ben Stiller along with Kristen Wiig, Shirley MacLaine and Sean Penn. Cornfeld makes a cameo appearance in the film in the non-speaking role of Walter Mitty's seatmate on a flight to Greenland. We visited Red Hour Films, a colorfully converted industrial space in West Hollywood, to speak with Cornfeld about the new film, which opens Christmas day.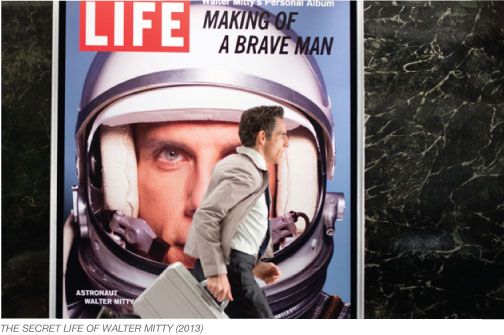 What attracted you to James Thurber's classic short story?
John and Sam Goldwyn, Jr. had been developing this project for years and they had approached Ben about it, and he gave it to me to read. They had been part of an extensive development process with different writers, different incarnations. I've got to say, I was a little late to the game in terms of its overall history. John was amazingly gracious in terms of welcoming me onto the team and allowing me to be a real collaborator. It would be humiliating for me to, in any way, come across as someone who had a greater role in this than he did because he pre-dated me by so long and he was there every step of the way while we were making it. I've worked with a lot of producers and I've never worked with one that I enjoyed working with so much, one who was as knowledgeable as he is. I know what I'm doing, you know, but so does he. It's difficult to find – someone who understands all the different gears that are spinning in making a movie, and he certainly does.
This is the centennial of Danny Kaye's birth. Are you a fan of his 1947 film of WALTER MITTY?
Yeah, it was a film that I saw growing up. I liked it, and thought it was a cool story.
Does Ben Stiller remind you of Kaye in any way?
Only his work with the United Nations. [He laughs.] I think that Ben is a different kind of actor because Ben can both play the broader elements of comedy and also be a straight man, and I don't think Danny Kaye was ever a straight man.
How about you? Are you a Mitty? Do you have a secret life?
Honestly, being able to do what I've ended up doing professionally with my life was pretty far past anything I ever dreamed of. I never had any specific dreams like 'I wish I was this, I wish I was that.' I never quite felt that I had a calling or a destiny, and I was just very lucky to find movies and to find the role of producer, so kind of... no.
How would you describe your working relationship with Ben Stiller?
What doesn't he know about you? He pretty much knows everything about me. We've been together for 15 years, so we know each other pretty well. And he's a very, very, very insightful guy. He once did an impression of me that was devastatingly accurate. We were sitting around, and it just sort of came up and he did an impression – it was more than dead on. It was like looking into an IMAX mirror.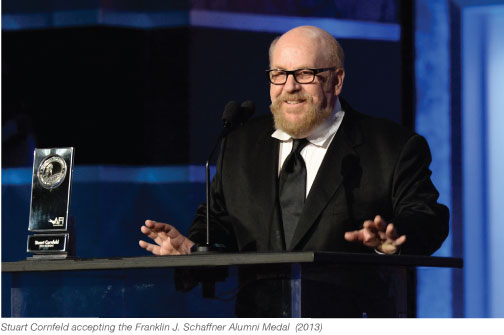 In your films, you've made a specialty of appreciating the inner beauty of unsightly characters like THE ELEPHANT MAN and THE FLY. Is Walter Mitty a shunned outsider or is he more of an Everyman?
Well, he's an Everyman, but within him – just like with THE ELEPHANT MAN or any kind of character who's marginalized, or where people define who they are by the way they look – he is a much bigger character within than he is without. [MITTY screenwriter] Steve Conrad had a line: "Within every man beats the heart of a hero." To me, he was always a guy who felt that he was smaller than life, and he felt he needed to be larger than life. And I think the movie is about him realizing that life, in and of itself, is probably the most interesting.
What was the greatest challenge in making MITTY?
In terms of production, the greatest challenge was in getting the visual effects to be absolutely life-like. His fantasy life has the crystal clarity that reality has, and that's a very high bar to hit, so that took a lot of work.
How did your cameo in the film come about?
I really like sleeping next to Ben, so I was an obvious choice.
How do you rate your performance?
I thought I was great, given the amount of dialogue.
Do you consider MITTY a story with global appeal, and is that an important consideration for the films you choose to make?
Well, yeah... it's an Everyman story. I believe that that resonates with everybody who's living in a First World, industrialized, modern society. There's a tendency to get lost. There's a pressure to homogenize, and I think that's something that everybody can relate to. I can't really speak to what a peasant in a remote village in China would feel.
Isn't the international audience important to you?
It's a consideration, but I think that my basis of connection with films is more emotional and I think that, by definition, is fairly universal.
Earlier this year, you received AFI's Franklin J. Schaffner Alumni Medal at the Life Achievement Award tribute to Mel Brooks. What did that mean to you?
That was great, and it was great to receive it on the night that Mel was receiving his. I think that I mentioned that he referred to me as my "mentor-tormentor." It meant a tremendous amount. Between Mel Brooks and Anne Bancroft, I kind of owe everything to them, in terms of opening the door for me, and supporting me when I was starting out. I certainly learned a tremendous amount from Mel. And it was very nice to see him honored since he was so important to me. Of course, if I hadn't gotten my award, I would have had to pay to see Mel receive his!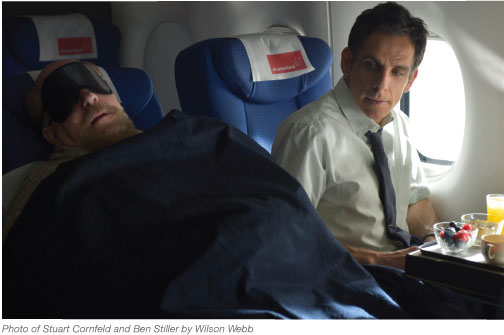 What did you learn from Brooks that shows up in MITTY?
Oh God! I think that Mel and Ben have real similarities in that they are both driven to deliver a vision that they have, and I think that part of what I learned during my time with Mel is that part of a producer's job is just to support your director in delivering his vision. You can augment it, if appropriate, but you're really there to support what they see.
So do you see yourself as a creative influence on the films you make, or is your job strictly to realize the director's vision?
It's both. If I have an idea that I think is good I certainly bring it up.
For instance...?
Well, I mean, the specifics are always weird, because it's always part of a conversation that ends up leading to something or is a variation of something else. I've been very lucky that the directors that I've worked with have appreciated my creative input.
You're known as a funny guy. Where does your sense of humor come from?
My father was just one of the funniest people on Earth – without question. He had a very absurdist, very insightful, sometimes sarcastic, but always very loving sense of humor. He was the kind of guy who, if we went to a baseball game, by the fourth inning he knew everyone who was seated around us and he was genuinely, genuinely, genuinely interested – in everything! – and genuinely interested in people. And, on top of that, he just had an absurd sense of humor. He was very funny.
What's the idea behind Red Hour Films?
We've been very lucky to work on the films that we wanted to see as movies. And some of them are funny, some of them are dramatic, some of them are sort of fringe, some of them are very mainstream, but we've always had the sensibility that, if you're going to spend a year or two of your life on a movie, it's going to be something that you want to see in the theaters.
What's your dream project?
There are a couple that we've worked on, that I'd love to be able to make. I'd love to do this George Saunders project, CIVILWARLAND IN BAD DECLINE, I'd love to do a sequel to ZOOLANDER... They're kind of all over the place.
What did we forget to ask you that's terribly important?
Honestly? There's nothing terribly important about a producer, I believe. I mean, honestly, what you want to do is just make the films that you work on better. And I think that I really, really, really like working with strong directors. It's an incredibly difficult job to do well, and I've been very lucky to work with a lot of people who do it really well.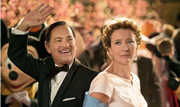 NOVEMBER
AFI FEST: Many Galas, One Agnès Varda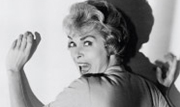 OCTOBER
The Scariest Film Survey You'll ever Take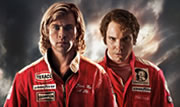 SEPTEMBER
Revving Up for RUSH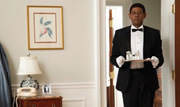 AUGUST
Lee Daniels' THE BUTTLER